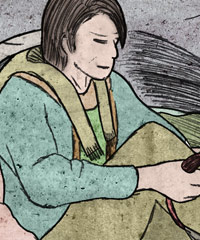 The Girl

The Girl is the (thus far) only recurrent character from Volume 1 to Volume 2. She is, like most Yarboa, quite dedicated to her family, but has been forced into exile by her explosive history with the Eindring. She currently lives in a relatively comfortable cave in the nearby mountains, by herself.

Likes: Tea, watching her friends play around, working with her grandparents.

Dislikes: Hiding, seeing blood, hot weather (relatively speaking).